Family Eyecare Clinic
Our office is equipped to perform a complete assessment of your child's eyes.
Optometrists and Opticians
We are proud to offer the best eye care with the latest and the greatest technology without compromising on quality. We provide comprehensive eye exam, and also provide prescription glasses with extensive selection of high quality designer frames and high quality lenses.
We source contact lenses from  state of the art manufacturers and hold in-stock inventory of all prescibed lenses. We are honoured to have been Voted & Awarded by Langley residents the "Best of the Best" for 18 years. Drop by our shop at the corner of 204th and Douglas Crescent, and let our experts examin your eyes or show you how fantastic you look in the latest sunglasses and frames.
Mission statement
At Vision Care Centre Langley, Optometrists it is our mission to provide the highest standard of comprehensive patient care through education and prevention, along with customer satisfaction through outstanding service and top quality products.
Vision statement
To become our market's leading provider of quality eye care.
Now accepting Direct Billing from select insurance providers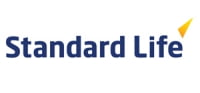 Get a Comprehensive
Eye Exam
at our
Langley Eyecare Centre
Visit Our Langley Optometry
Address:
20455 Douglas Crescent
Langley, BC.
V3A 4B6
Telephone: 604-449-2225
Fax: 778-278-0072
Email:  bcvisioncare@gmail.com
Working Hours
Monday – Wednesday : 9.30 am – 6.00 pm
Thursday : 9.30 am – 7.00 pm
Friday : 9.30 am – 6.00 pm
Saturday : 9.30 am – 5.00 pm
Sunday & Holidays : Closed